Queen Pageant
Monday, June 25th | 7:00 PM
Nicole McNary, Master of Ceremonies | WGCY will broadcast during the Queen Pageant
Miss Ford County Fair 2017 Kelsey Vaughn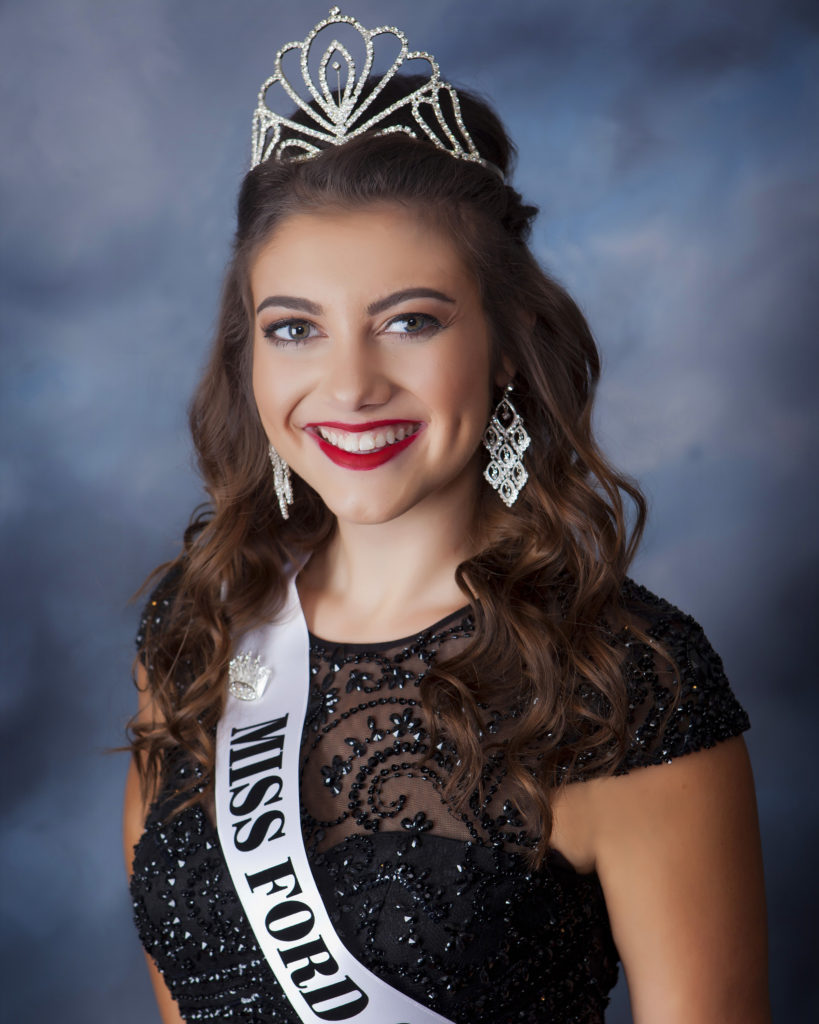 This past year as Miss Ford County Fair has truly been a blessing. I never thought that I could ever be a pageant queen. Last summer I took a chance and went out of my comfort zone to compete in the pageant, and that chance has brought me so many memories, friends, and experiences that will help me succeed in my life, long after my reign is over.
I want to give a huge thank you to the Ford County Fair Board for giving me this opportunity and always supporting me in whatever way that they could! I also want to thank the many different people who were a part of my year as queen, because I couldn't have done it without all the love and support of the community.
Fair week 2017 was awesome to say the least! I had the opportunity to see everything our Fair had to offer! I was able to spend the week eating a lot of great fair food, taking pictures that will last a lifetime, and having fun with all my friends and the rest of Ford County! Our Country concert act, Easton Corbin, did an amazing job, and I know everyone there had a great time!
The rest of my year as Miss Ford county was filled with events such as the PBL Homecoming parade, The Gibson City Lighted Christmas parade, Paxton's Christmas parade and my favorite part, the State Competition! Competing at State has opened my eyes to how many wonderful women we have serving as our county fair queens this year. It also showed me how to function on little to no sleep, but I wouldn't have changed a single part! I made so many new friends, which makes the experience that much sweeter.
Serving as Miss Ford County Fair has given me opportunities to network, build public speaking skills, strengthen interview skills, and it has given me more self-confidence! These were life skills that I never thought I could learn from doing a pageant, and I hope that other girls realize that and want to give it a shot now! I cannot wait to remain a part of the Ford County Fair and our Queen Pageant Family. Thank you so much Ford County!
Forever your,
2017 Miss Ford County Fair
Kelsey Vaughn